Summer is here with its glorious sun-filled days. Don't let the dangers of sun exposure spoil your summer. Follow these top three sun protection tips before stepping out into the summer sunshine.
Step 1: Use an Effective Sunscreen
Choose a broad-spectrum sunscreen that protects against both UVA and UVB radiation. UVA rays  penetrate deep into the dermis, the  skin's thickest layer. Unprotected exposure  can  lead to premature skin  aging and wrinkling.  UVB rays can burn the superficial layers of our  skin and can cause skin  cancer.
Make sure the sunscreen is water resistant and has a SPF of 30 or higher. SPF stands for sun protection factor and refers to the ability to deflect UVB rays. A SPF of 30 or higher protects against sunburn and reduces the risk of skin cancer and premature skin aging caused by the sun.
Step 2: Sunscreen Application
Always apply sunscreen 20 minutes before you go outside. We also recommend a "two coat" approach when you apply again after 10-20 minutes. This helps cover areas that you may have missed and gives you a thicker and more protective layer. Reapply sunscreen every two hours.
Step 3: Wear Protective Clothing
Wear sun protective clothing, hats, swimsuits & summer fun accessories. Look out for garment tags to indicate their sun protection value. Avoid caps where the neck and ears are exposed and wear sunglasses with a UV protection rating of UV400.
---
Choose Emthunzini Sun Hats
Our Emthunzini sun hats carry the UPF50+ swing ticket, which means they have been specially tested and verified as meeting the UPF50+ requirements. UPF50+ is the highest rating assigned to a product and therefore offers excellent sun protection. Our hats are also endorsed by the international Skin Cancer Foundation, the Cancer Association of South Africa (CANSA).
---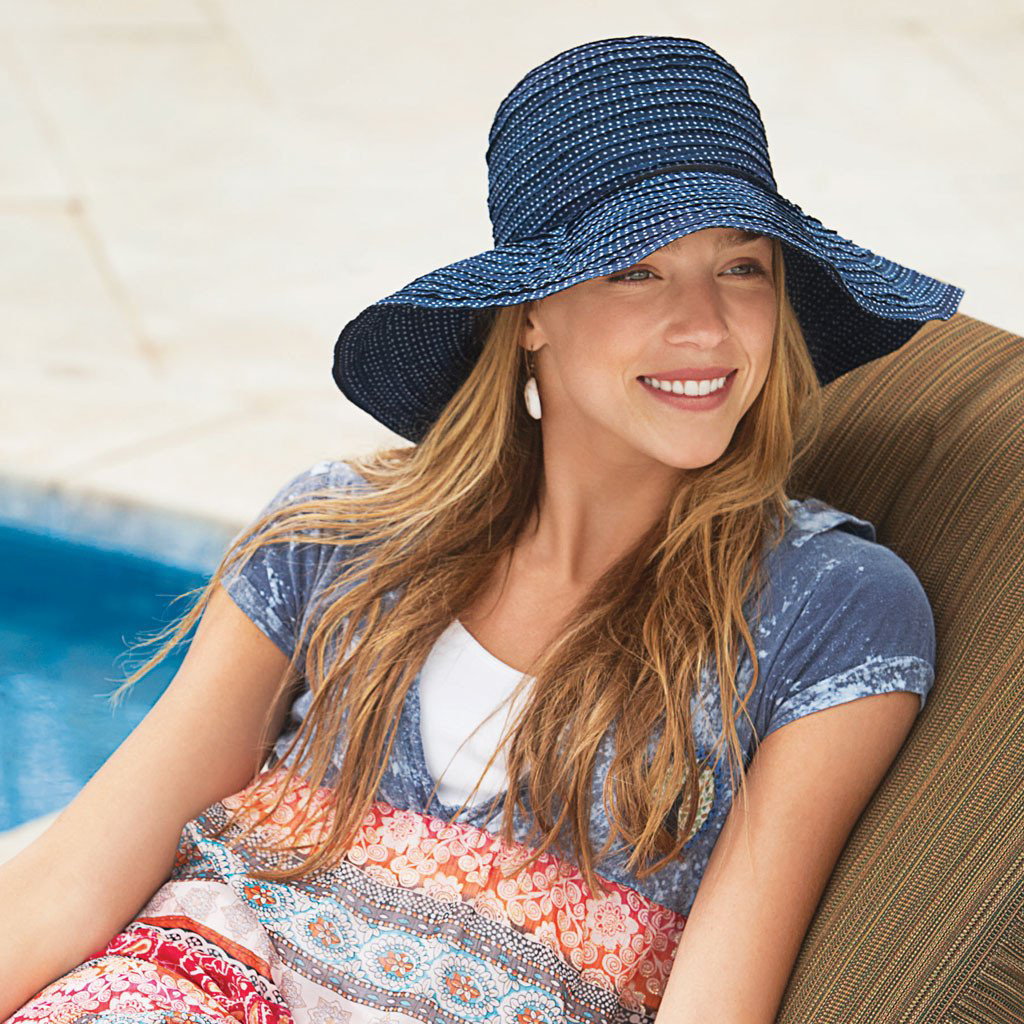 ---
Shop Emthunzini Sun Hats
Shop online for our wide range of colourful and fashionable UPF50+ protected sun hats for men and women. Try the Hepburn and Scrunchie our new hat styles this summer. We offer FREE delivery to anywhere within the European Union, outside €10 per order.
Alternatively contact us on sales@sunhats.com.mt to find a stockist closest to you. We have a number of stockists in Europe.  Follow us Facebook and Instagram for more sunsafe sunhat tips!