From wide brims to straw hats, we share the best rated hats reviewed by our customers during 2018. Be inspired by these styles and find out more about hat trends ahead of spring and summer. Style and sun protection come together in our favourite accessory: the hat.
---
Inspired Best Rated Hats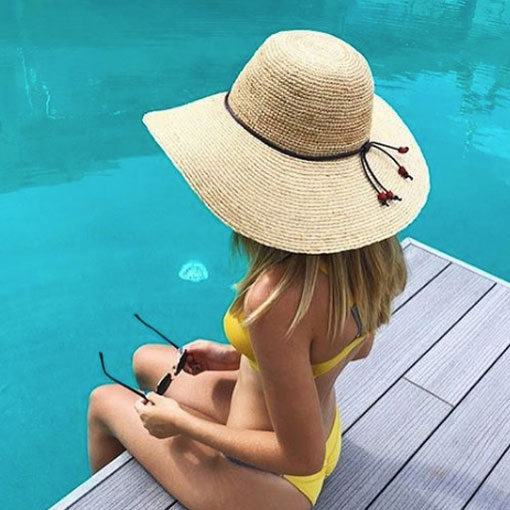 Wide brim hats are definitely on the trend list for 2019 spring and summer. This style is flattering, easy to wear and comfortable. Our Amy sun hat is one of our best rated wide brim hats. Be inspired by this photograph of Faye Tabone in her Amy sun hat. Fashionable, trendy and sunsafe too. Shop our other wide brim hat options online, including the Capeline, Capetonian and Scrunchie.
---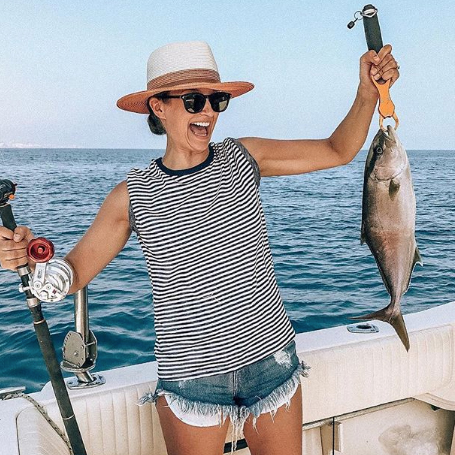 Fedoras are firmly on our list of best rated hats and on-trend for 2019. These hats are easy-to-style, functional and fashionable. Shop our fedora-type styles for men and women. Best rated hats reviewed include the Safari, the Beau and the gorgeous Bella. Be inspired by this photograph of Carley in her Bella hat enjoying a winter break in the sun.
---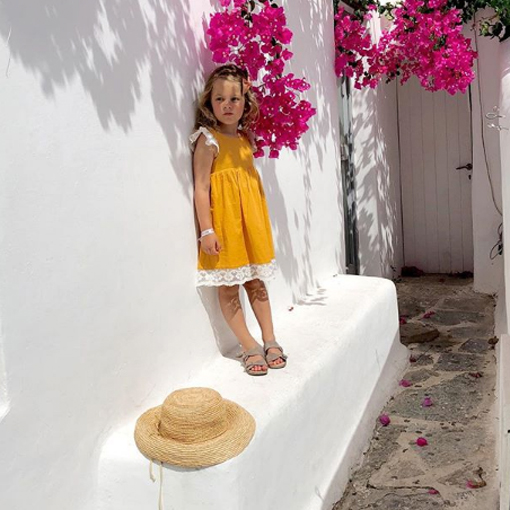 Straw hats are staple spring and summer style. They are light and cool to wear too. We offer a selection of raffia/natural fibre hats including the Gatsby, the Hepburn and our Raffia Breton. We love how the Raffia Breton hat can be worn with the brim up or down.
---
Shop Best Rated Hats
Shop our range of best rated hats online. We offer free shipping for delivery in the European Union. €10 for delivery outside the EU. Email us for any queries or connect with us on our social channels, Facebook and Instagram.
All the best for 2019! Remember it's a sunny life, wear your hat.